Room Groups vs Combo Rooms
System role needed: System Admin
A room is specific location where an event is booked. In VenueOps, a "room" could also be a parking lot, outdoor space, or sports court. VenueOps gives you tools to structure and organize your rooms so that they reflect how you book and will conflict check correctly. These tools, room groups and combo rooms, serve two different purposes.
Room Group
A room group helps you organize your rooms for booking purposes, so it's easier to find what you're looking for. A room group is a set of rooms that are similar or loosely related in some way. You may want to put rooms that are in the same area of your venue in the same group. For example, you may want to put all of your meeting rooms into a "Meeting Rooms" group, or all of your parking lots and outdoor spaces into different groups. Room Groups do not affect conflict checking when booking; they are for organizational purposes only.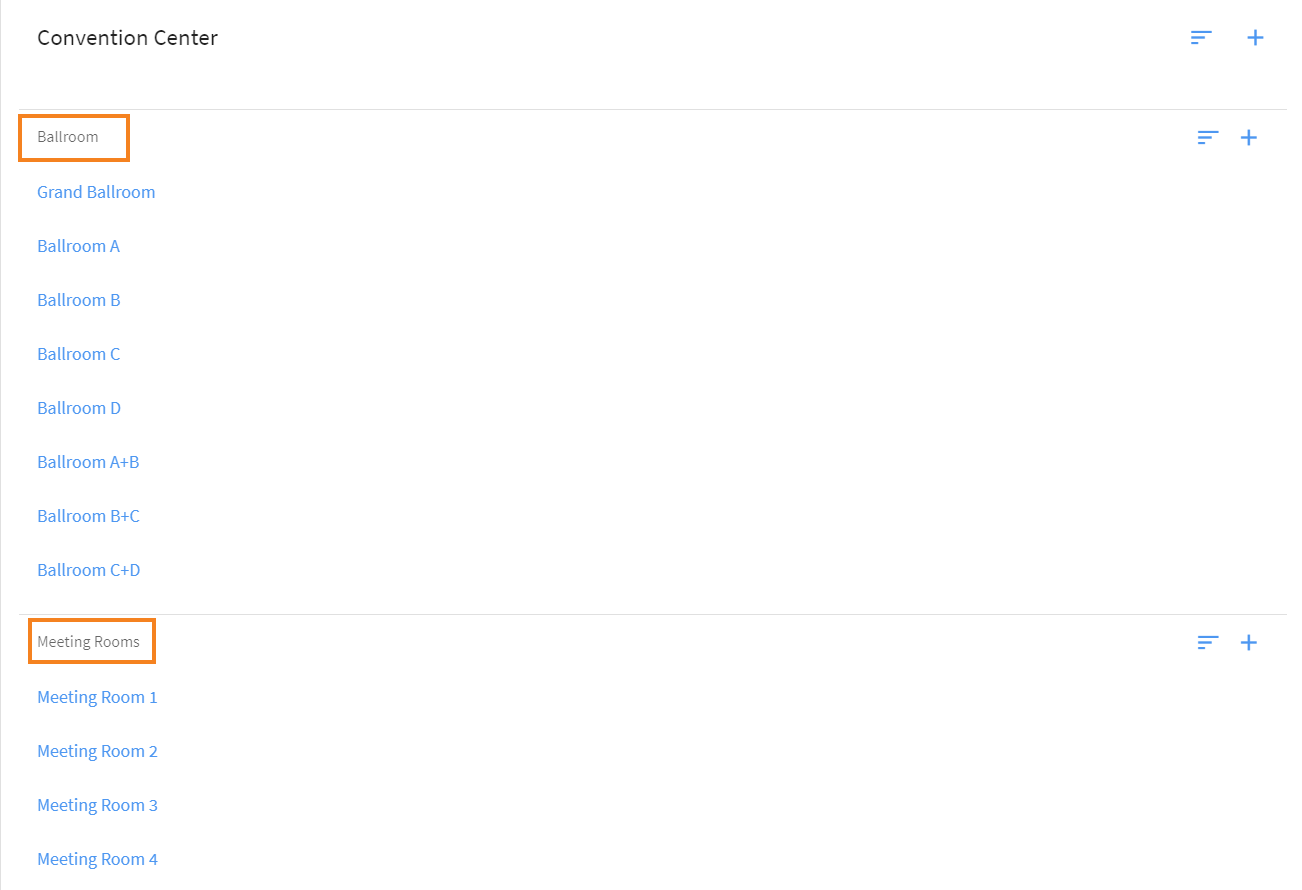 Combo Room
A combo room is a room that has airwalls or are rooms that are next to each other and can be combined into one large space. An example of a combo room would be a grand ballroom that is made of 4 smaller ballrooms that can be separated by airwalls. A combo room affects the booking and billing of your event. Setting up a room as a combo room helps with conflict checking. For example, if Ballrooms A, B, C, and D can all combine to become the Grand Ballroom, if an event is already booked in Ballroom B, you are warned if you try to book another event in the Grand Ballroom, and vice versa. Also, you can include combo rooms in room groups.