Adding and Editing Publicity Dates
The announce date, on sale date, and pre-sale dates for an event can be added to VenueOps and displayed on the calendar. They can also be pulled into reports as needed.
To add or edit publicity dates from your calendar, click the event or an existing publicity date to open the event's summary slider. In the summary slider:
Click the edit icon in the Announce/On Sale Dates section to open the Edit Dates slider.
Note: If you don't see the Announce/On Sale Dates section on the slider, the event's event type has not been designated as a Live Entertainment type. See this article for more information.
In the slider, add or edit the announce date and/or on sale date (times are optional).
Click Add pre-sale date to add the fields for a pre-sale date. In addition to a date, pre-sale dates also require a name (e.g., VIP Presale, Spotify Presale, etc.). You are able to add multiple pre-sale dates.
You may also add a note (optional).
When your additions and edits are complete, click Save.
To display the publicity dates on the calendar, click the filter icon and select Show Announce/On Sale Dates and click Done. Be sure to save your view by clicking Save Changes by the view name in the upper left corner of your calendar!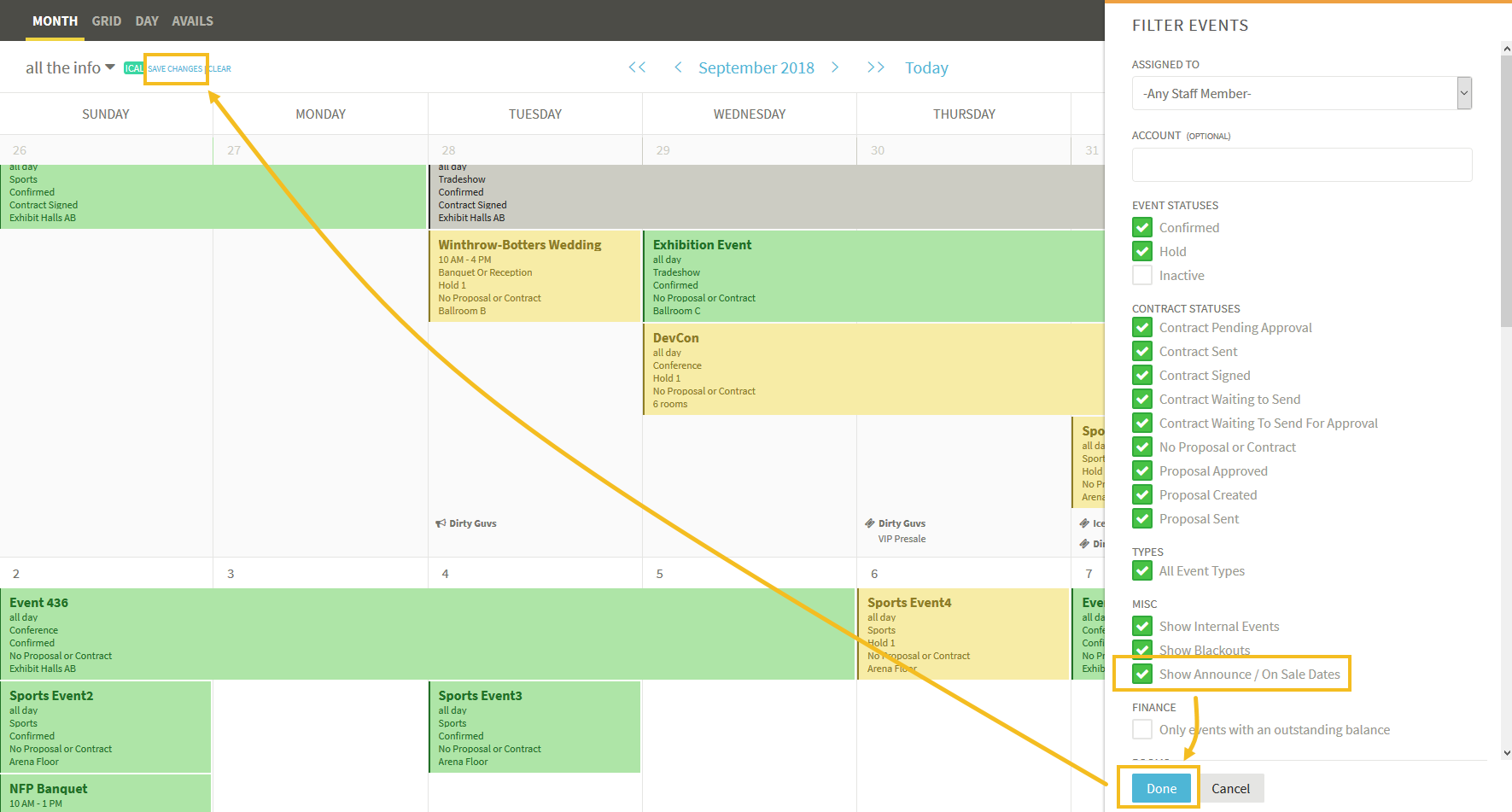 Announce dates have a megaphone icon, while on sale and pre-sale dates have a ticket. Pre-sale dates also display the name of the pre-sale.